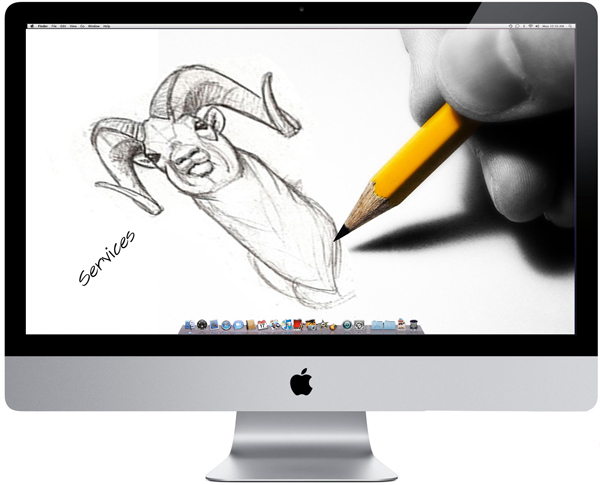 With over 30 years experience, you can count on Donald Royer Design to get the job done right, on time
and on budget. Don works as a bilingual creative director, cartoonist and illustrator.
Don has worked in advertising agencies in Montreal and Los Angeles and in television animation in Vancouver. His work includes conceptual layout, print advertising, photographic art direction, website design, product packaging design and public relations collateral. Don has also worked with small Ma & Pa start-up companies.
Clients love Don's sense of humour and innovative approach, which are reflected in his cartoon character
design for product packaging, websites and animation.
Don teaches the fundamentals of cartooning to school aged children for the English Montreal School Board.

Advertising Design for Print and Web
Brainstorming
Concepts for PR Events
Corporate & Sales Brochures
Photographic Art Direction
Professional Photo Retouching
Logo and Image Design
Packaging Design
Printing Coordination
Professional Illustration &
Professional Cartooning …
always with a smile.